The most advanced jet fighter of them all is now grounded. Yes, the F-35 is grounded because of a crack found on an engine blade. The net result is that all flight operations have been halted and basically, the most advanced jet fighter of them all is like a sitting duck on the tarmac. According to the DoD, a routine engine inspection on Tuesday revealed a crack on an engine blade of the Pratt & Whitney F135 engine installed in F-35A aircraft operating at Edwards Air Force Base in California. The suspension involves 17 aircraft undergoing testing and 34 in use for training in Florida and Arizona, and marks another setback for the Pentagon's most troubled and expensive weapons program. In January, the Pentagon grounded 25 F-35B planes, the Marine Corps variant with vertical take-off and landing (VTOL) capability, due to a manufacturing defect on one of the aircraft. The F-35 program office said it was too early to know if this was a fleet-wide issue, but it was suspending all flights until an investigation was completed. A total of 51 F-35 jets were affected, including 17 that are being used for testing and 34 in use for training in Florida and Arizona.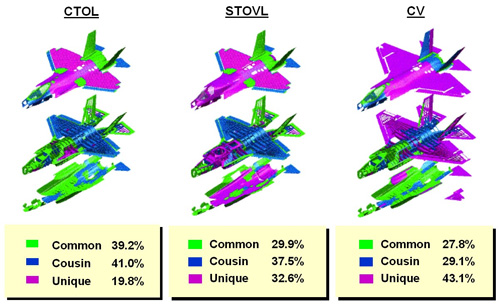 This is sort of bad news for the US Airforce, but this also tends to demonstrate other future problems. And some are very serious. Because of the blade incident, all aircrafts, in the 3 US armies – USAF, Navy and Marine Corps – have been suspended. This demonstrates the dependence of the US capabilities to technology. One glitch, and that's it for the entire force. This is not reassuring, but this does not apply solely to the USA. Effectively, this applies to all countries which have developed one aircraft for all the forces, such as the Rafale as well. This is not a good news as well as over the last years, the US have demonstrated more problems with tech than other countries, and especially the ones selling modern warplanes. The Typhoon and the Gripen work fantastically well, the Dassault Rafale is doing very well despite the fact that it is too costly. But the forefront of US technology in the air is not working that well. Both tremendous aircrafts, F-22 and F-35 have suffered setbacks. Fortunately the aircrafts are still in testing mode, but the deadline of 2016 – full production and delivery date – is getting near. A total of 2443 F-35 are to be purchased by the Pentagon.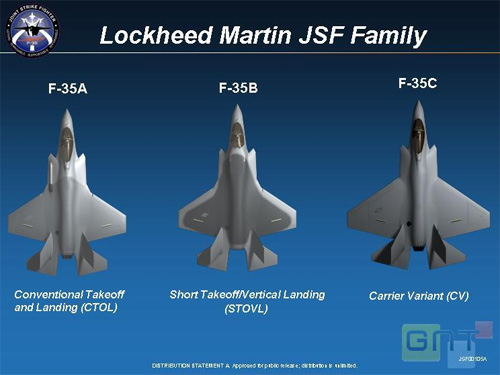 Another problem is demonstrated if take a bigger picture. And this is one may not be reassuring either, depending on your vantage point. The US, traditionally world leader in technology applied to war tools, is getting far too many glitches over the past years. Even in civilian aeronautic, there are some problems, such as with the Boeing 787 Dreamliner. On the other side of the world, Russia is still going strong with Sukhoi and MiG, both companies having being merged into one publicly funded umbrella. But China is doing pretty well, both on the civil and military sectors, and we are now seeing other emerging countries such as India and Pakistan who will very soon be able to demonstrate they have closed the gap in aeronautics. What we are seeing is a shift towards the "East". Of course the US will always be the US, especially with black programs that will make us marvel in 20 years as we will realize we were not seeing UFOs, but the latest jet fighters or drones. However, the world is getting more balanced in terms of weaponisation, and this may not be necessarily good news as this means more countries with access to technology, will also be able to sell this tech to whomever they please. The world may not be a safer place in the end.